History Week Lecture (2) Ruth Balint: People Smugglers: A History
Date/Time
Date(s) - September 10, 2022
4:00 pm - 5:30 pm
Location
Phillips Hall, Blackheath Community Centre
Categories
Saturday 10 September 4pm 
History Week Lecture (2)
Ruth Balint:People Smugglers: A History
BOOKINGS OPEN MONDAY 29 AUGUST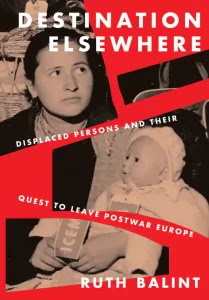 Nowadays, when we hear the word people smuggler, we immediately conjure images of mafia networks, organised crime, and mass deaths at sea. But people smuggling has a history in Australian migration that stretches well beyond the recent past and the maritime borders of our nation, and a longer lineage than the recent refugee movements of the twenty first century.
In this talk, Ruth Balint will discuss the ideas behind the book Smuggled: An Illegal History of Journeys to Australia, which traces the fascinating story of people smuggling in Australia's migrant history, from the Second World War through to the present. Smuggled: An Illegal History, challenges the ahistorical presentism of representations of refugee movements, and puts this phenomenon into its complicated historical context. The authors bring together essays and stories that remind us that "illegalised travellers" are part of our immigration history, and that our perspective towards them is shaped by where we sit in time and place.
More information: https://blackheathhistoryforum.org.au/2022-2/
Entry $6. Afternoon tea from 3.30pm (drink/cake $3 ea.).